VAICACAO®
List Price
Discounted price
€41,93 EUR
Unit price
per
Promo
Sold Out
Try our Ceremonial Cacao box experience!
You'll love it!
Single Estate and Single origin from Central America
Assaggiare diverse origini di cacao in una sola Box è un'esperienza unica che ti permette di scoprire la diversità di sapori e profumi che solo il cacao di alta qualità può offrire. Prova la nostra selezione di cacao proveniente da diverse regioni e lasciati sorprendere dalle sfumature e dalle nuances che ogni origine di cacao ha da offrire.
* Ogni confezione ha un peso netto di 180 g / 6.35 oz (circa 9 tazze da 20 g o 6 tazze da 30 g)
___________________________________________________________________
Tutti i cacao presenti nella nostra selezione sono stati coltivati con grande attenzione, rispettando l'ambiente, i cicli naturali e le persone coinvolte. Sono stati coltivati utilizzando sistemi agroforestali e rigenerativi, evitando l'utilizzo di prodotti chimici sintetici per proteggere l'ecosistema.

Noi crediamo nella bellezza del rituale del cacao e nel suo antico ruolo nella cultura mesoamericana. Per questo motivo, abbiamo creato una pasta di cacao con una texture grezza, ottenuta dalla spremitura a pietra dei semi di cacao. Questa pasta ti permetterà di scoprire un nuovo aspetto di questo alimento funzionale.
_________________________________________________________________________
ingredients: Fave di cacao macinate a pietra (100% Theobroma Cacao)
* [SENZA ZUCCHERI AGGIUNTI]
_________________________________________________________________________
How it looks: in cubetti non temperati
Informazione ambientale packaging: Carta certificata FSC (C/PAP-81)
PERCHÈ IL CACAO PURO CERIMONIALE?
Una deliziosa e nutriente bevanda a base del nostro cacao può sostituire il caffè al mattino e contribuire alla salute del sistema nervoso, del sistema cognitivo e del cuore. Contribuisce anche al rafforzamento delle difese immunitarie grazie all'azione dei flavonoidi, antiossidanti presenti nel cacao. Il cacao è considerato anche un mood-improver, ovvero aiuta, grazie al contenuto dell'aminoacido triptofano, alla produzione di serotonina, l'ormone del buonumore, migliorando quindi il nostro stato emotivo. Il cacao contiene neurotrasmettitori e molecole della beatitudine, come l'anandamide, un endocannabinoide prodotto dal nostro corpo, e che viene ulteriormente stimolato con il cacao, donandoci una sensazione di benessere e piacere. Puoi berlo al mattino, durante o dopo la tua sessione di meditazione, puoi usarlo per scopi olistici, nei cerchi del cacao per sciogliere nodi emotivi e introdurlo nella tua alimentazione con consapevolezza.

PREPARA IL TUO CACAO E RITUALE PERSONALE
Taglia circa 20 g di cacao con l'aiuto di un coltello. Scalda dell'acqua minerale (equivalente a una tazza da tè capiente - 180-200 ml) o, se preferisci, utilizza una bevanda vegetale a tuo piacimento.
Versa il cacao appena tagliato in un pentolino e aggiungi l'acqua calda poco alla volta (non bollente, altrimenti altera il sapore del cacao e le sue proprietà); mescolalo fino a scioglierlo completamente. Aggiungi l'acqua restante. Se non puoi utilizzare il pentolino, puoi usare un frullatore o un semplice montalatte. La bevanda tradizionale è amara, ma se proprio non resisti, puoi aggiungere un dattero nel frullatore o un po' di miele o zucchero a tua scelta.
Per un effetto funzionale, un'ottima soluzione è l'uso di erbe medicinali e spezie, come cannella, cardamomo, peperoncino, ashwagandha, curcuma, zenzero e così via.
Infine, prepara il tuo spazio personale e servilo nella tua tazza preferita. Respira e crea le tue intenzioni per una meravigliosa giornata o per un pomeriggio rilassante.
NUTRITIONAL VALUES FOR 100 g
Energy: 2772 Kj, 657 Kcal
Fat: 52 g, of which saturated fatty acids: 33 g
Carbohydrates: 28 g, of which sugars: 1,1 g
Fiber: 14g, Protein: 14g, Salt: 0,01g
Potassium: 762 mg, Magnesium: 225 mg, Iron: 2,6 mg

SOME RECOMMENDATIONS:

☆ Alcune persone sostengono che vi sia una dose "cerimoniale" specifica e che sia di 40 g per persona. Noi raccomandiamo invece di non superare i 30 g per person. In the case of daily and continuous use, it would be more appropriate to use around 10-15 g. max. Otherwise it is good to use it every other day.
☆ Trattandosi di pura pasta di cacao, si converte in un vero e proprio alimento molto energetico; per tale ragione, va bevuto con consapevolezza e cautela, evitando gli eccessi, e prediligendo una dieta variata ed equilibrata.
☆ Consulta il tuo/la specialista in caso di gravidanza o in caso di gravi patologie cardiache.
☆ The stimulating and energizing effect of cocoa begins about half an hour after its intake. We recommend drinking a glass of water before and after to aid absorption and digestion.
ALL OUR PRODUCTS ARE:
VEGAN FRIENDLY, WITHOUT LECITHIN, WITHOUT ADDED FLAVORINGS, WITHOUT PRESERVATIVES, WITHOUT MILK, WITHOUT GLUTEN
SHIPPING IN ITALY
Orders are processed within 1-3 days and shipped from our lab in Olbia, Sardinia. Shipping is gratuita solo per l'Italia oltre i € 60,00 con consegne con corriere in 2-4 giorni lavorativi (esclusi sabato, domenica e festivi). Per ordini inferiori a € 60,00 , il costo della spedizione standard è di € 4,99 ed Express di € 9,99. All shipments are strictly tracked.
International Shipping
Deliveries in Europe take approximately up to 3-7 working days after the dispatch of the parcel, but also for the United States and main cities around the globe. If you are based abroad Europe: please keep in mind it is your responsibility to pay any taxes or customs charges that may be incurred once the items arrive in your country. From our part, we will prepare all the documents and invoices needed for a smooth custom clearance. You'll receive the tracking number for your reference.
PRODOTTO ARTIGIANALMENTE CON AMORE IN SARDEGNA, DALLE FAVE DI CACAO
Share
View full details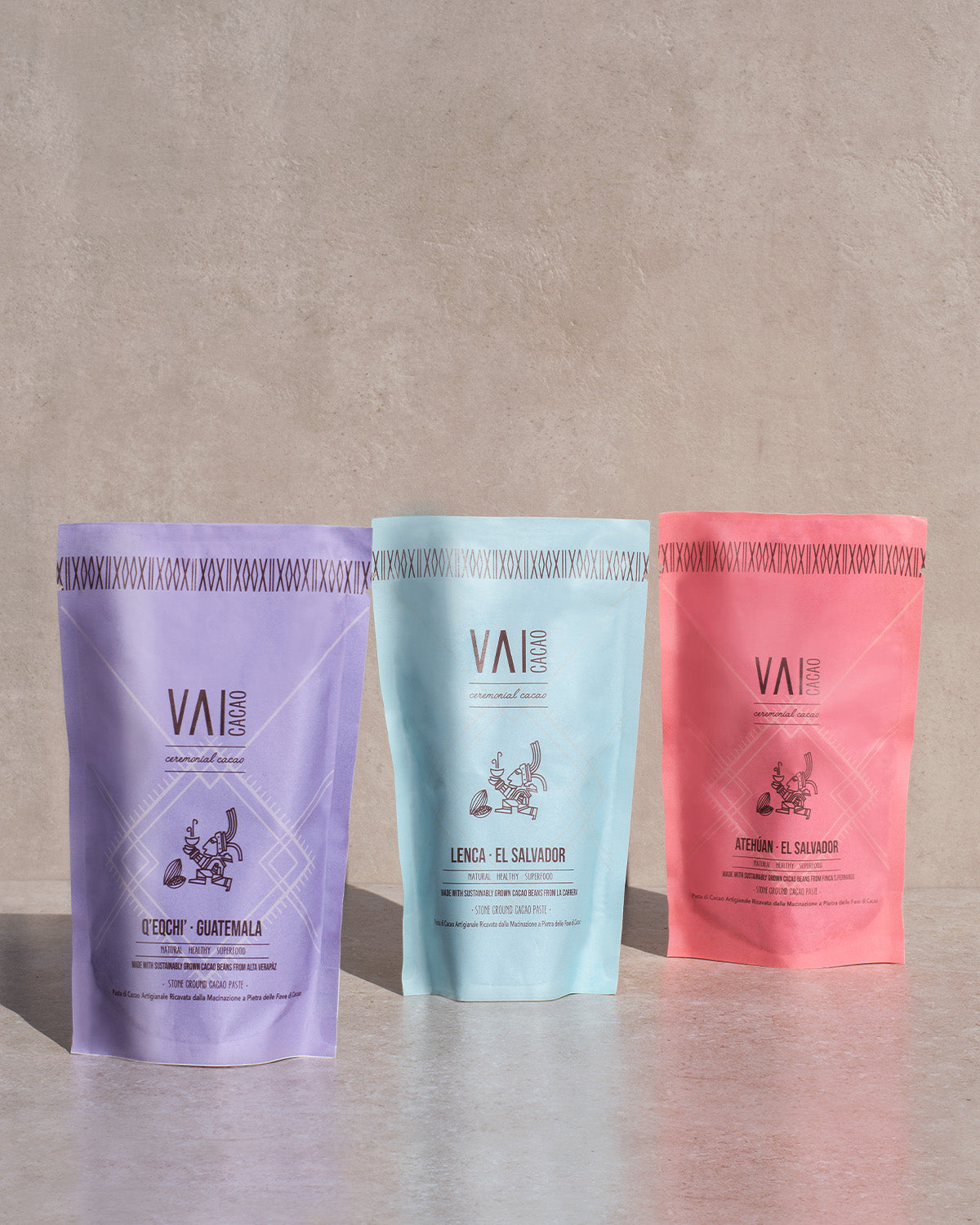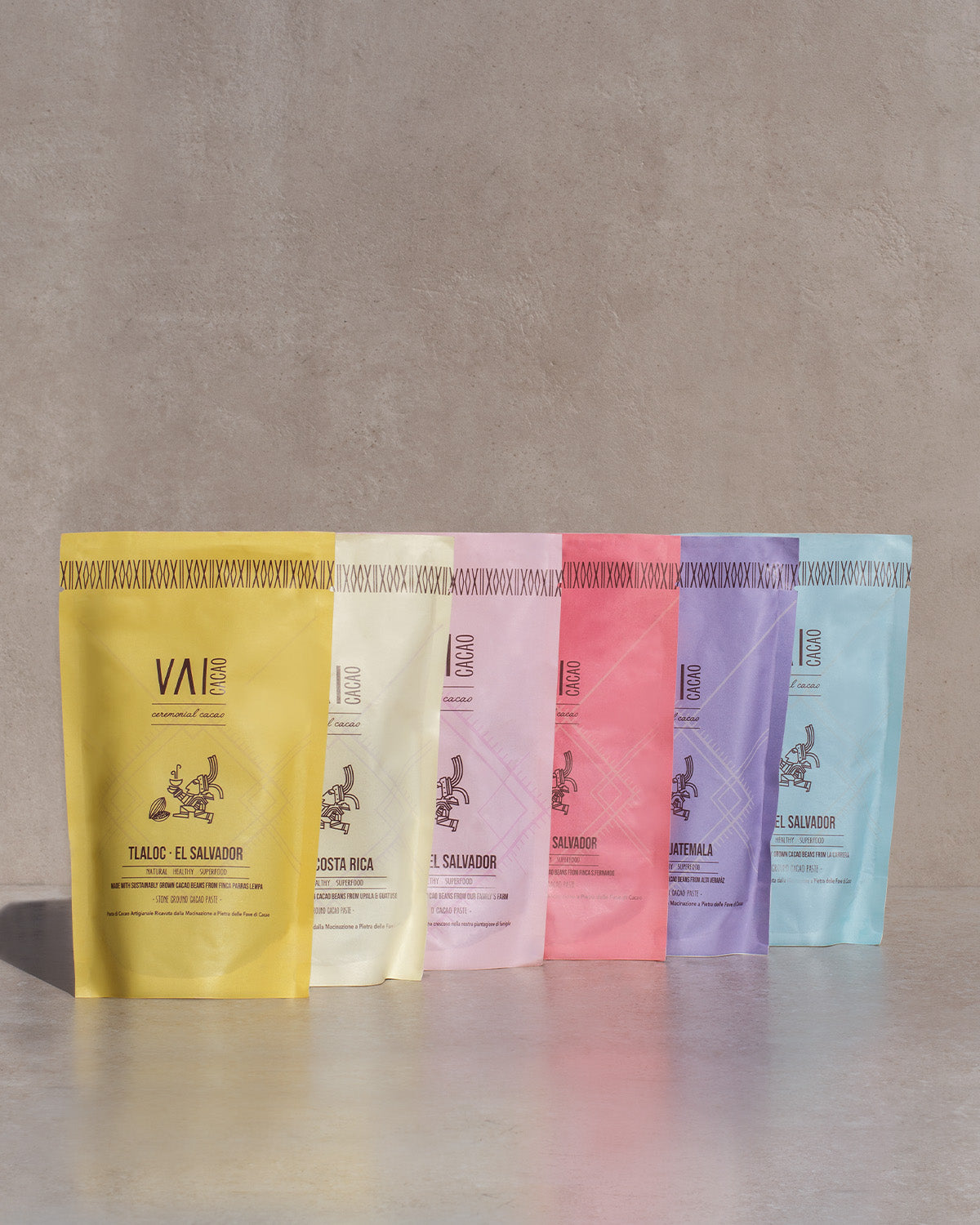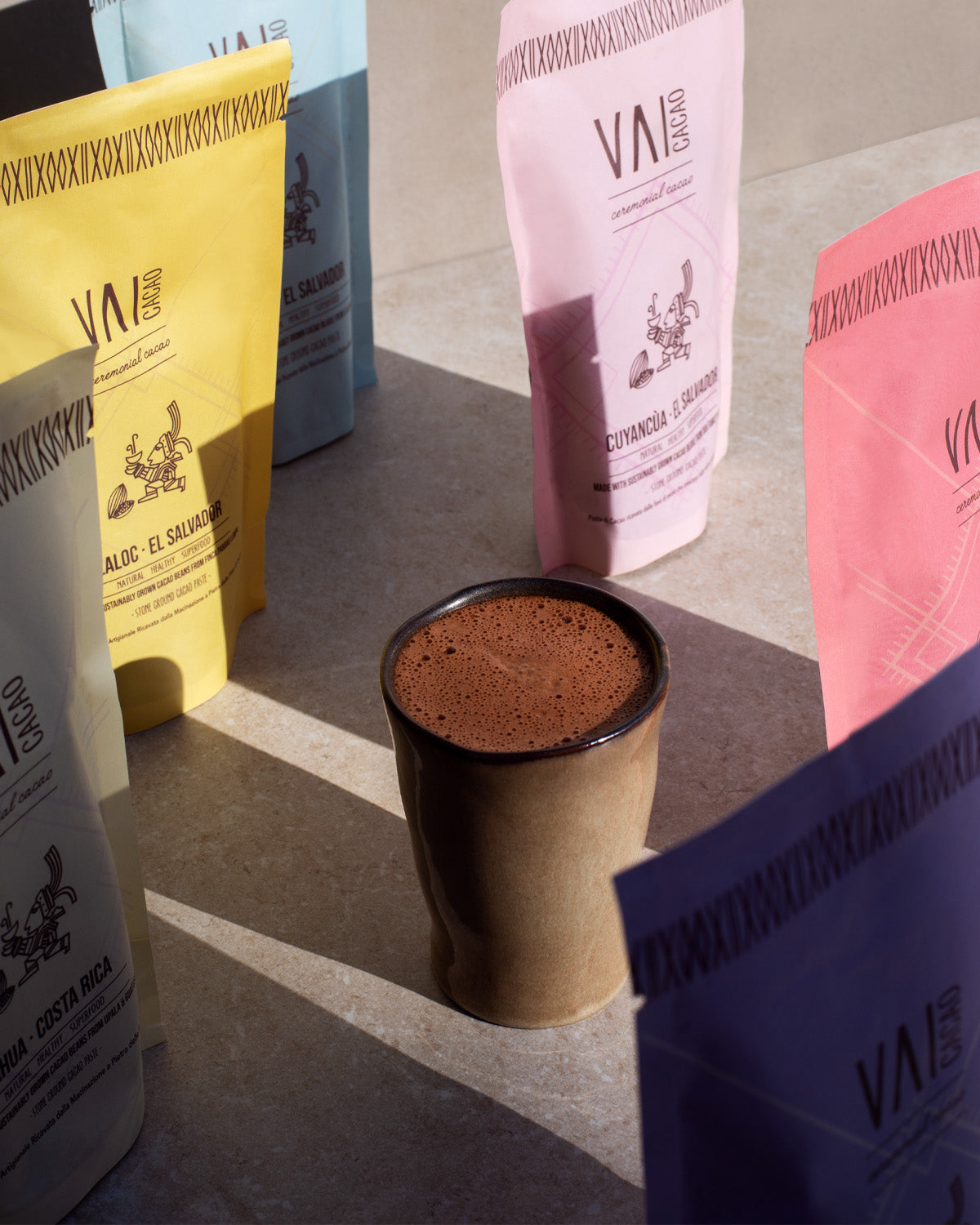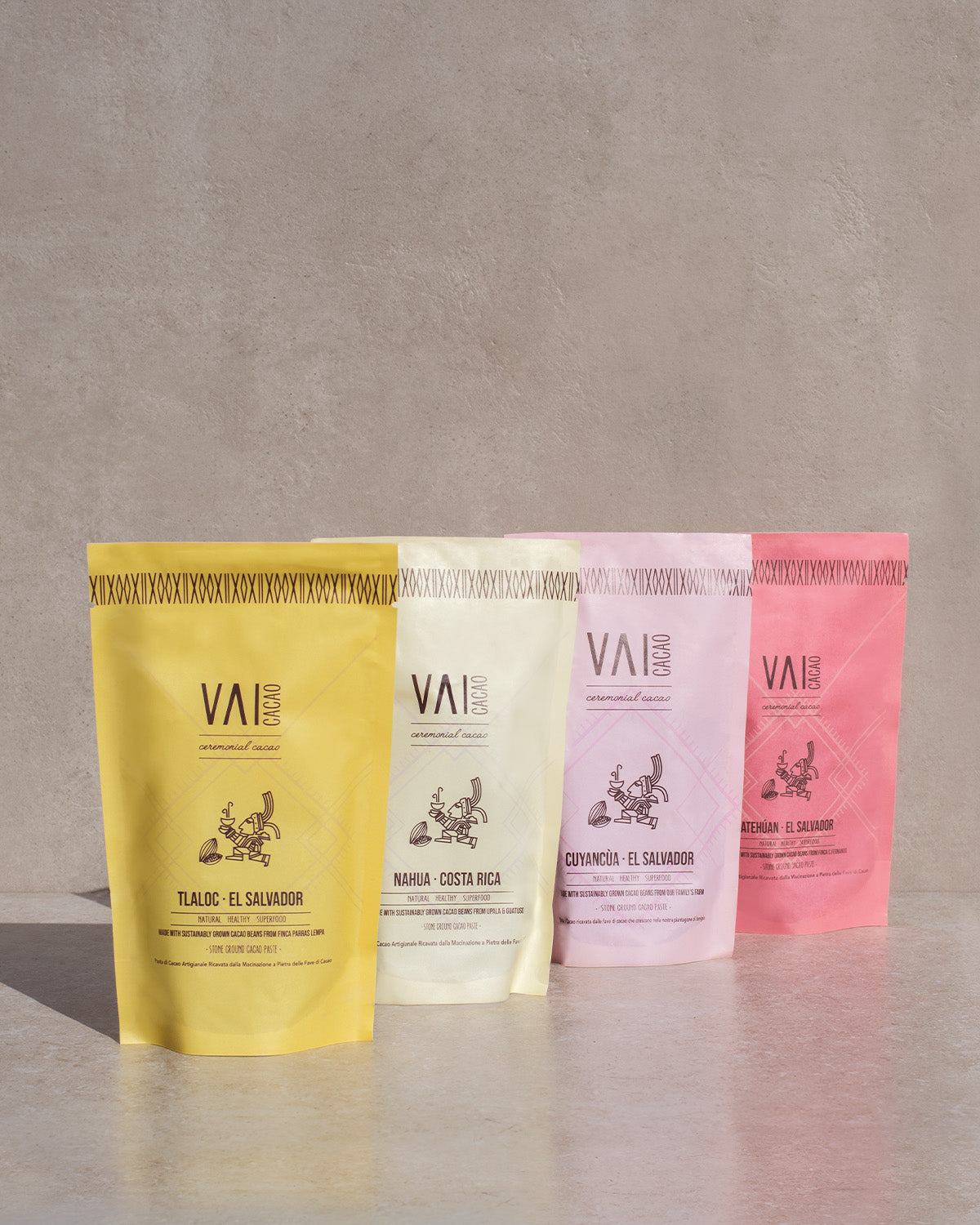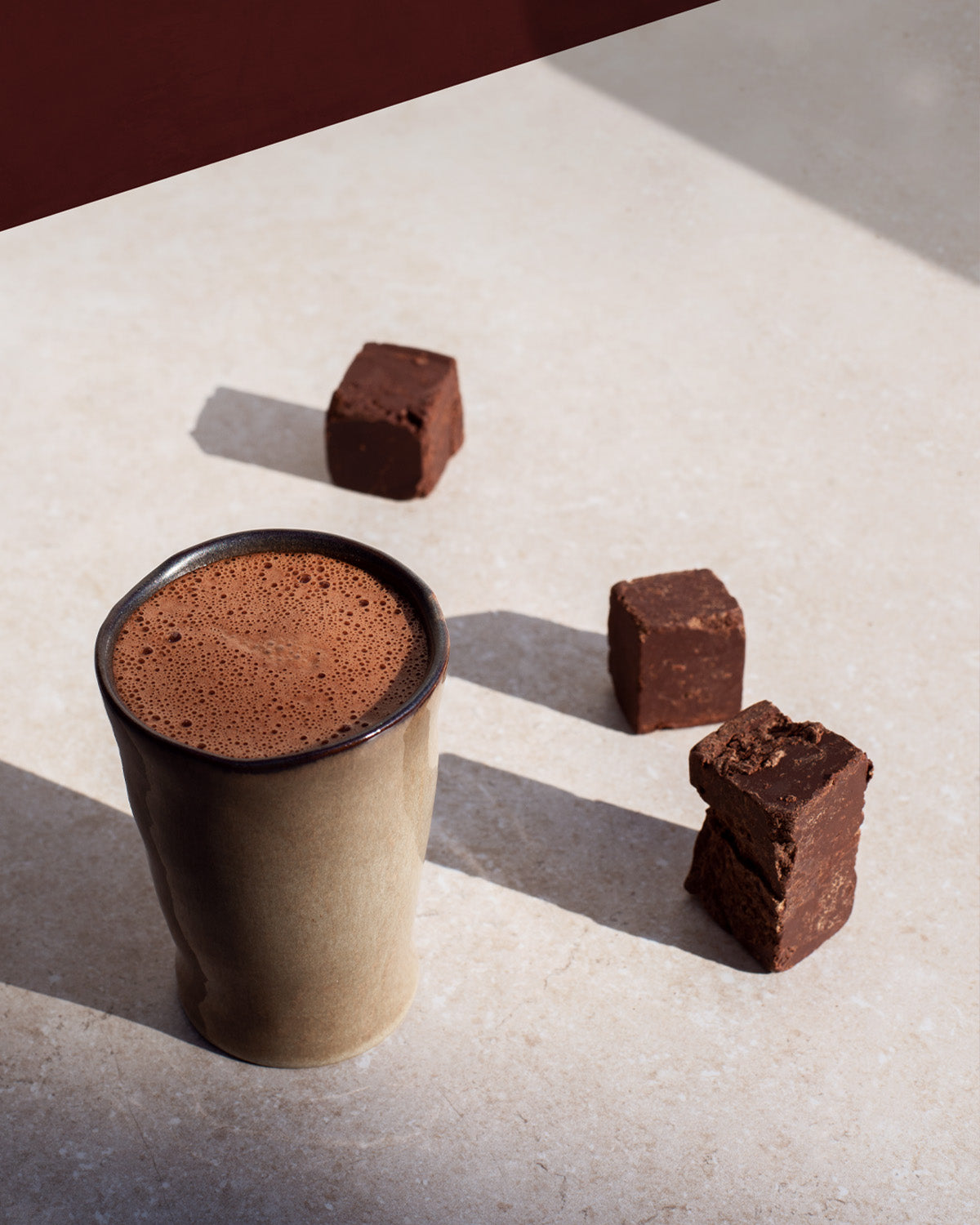 Ricevuto il cacao e un regalo!!!
Ottimo il cacao ma anche la spedizione con il biglietto scritto a mano di benvenuto! super
Cacao del mi corazon
Cacao la medicina del cuore, anche fuori cerimonia é un abitudine e rito di ogni mattina.
Giocando con i profumi aromi e abbinandolo con ogni tipo di frutta.
Come sempre prodotto di grande qualità e tanta cura e attenzione nella spedizione.
thank you
THIS IS CACAO.....
GREAT FLAVOUR....NOT YET ENOUGH COLD TO TASTE IT FULLY.....BUT WINTER IS APPROACHING.....HOME SWEET HOME, RELAX AND CONCENTRATION....THANKS